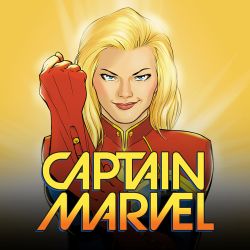 Marvel has provided updates on the progress of the third Avengers movie and confirmed the release of the movie "Captain Marvel" in the recent Comic-Con in San Diego to the delight of fans.
However, there are reports and rumors that Captain Marvel may not be a part of "Avengers: Infinity War Part 1."
According to Ecumenical News, Marvel has confirmed at the recent Comic-Con that the release date of the movie is set on March 8, 2019. It was also revealed alongside the release date that Brie Larson will take on the role of the female superhero.
The release date of "Captain Marvel" is set a year after the release of the third "Avengers" movie, which led to speculation that Captain Marvel will not be a part of the movie. Also according to Chatt Sports Net (CSN), Marvel Studios President Kevin Feige announced in May that Captain Marvel will not be part of any MCU film until her standalone movie has been released. Feige, however, also hinted later that she may still be a part of "Avengers: Infinity War Part 1" which is sure to excite fans of Carole Danvers A.K.A. Captain Marvel.
Feige also provided an update regarding "Avengers: Infinity War Part 1" in Comic-Con, stating that the movie is the culmination of all material they have been working on since 2006. Feige also stated that the team is hard at work and will start shooting the movie at the end of the year. The movie is set to release on May 4, 2018.
Read more: http://www.asiastarz.com/articles/5722/20160731/avengers-infinity-war-captain-marvel-marvel-brie-larson-kevin-feige.htm#ixzz4G5EZ2IXT